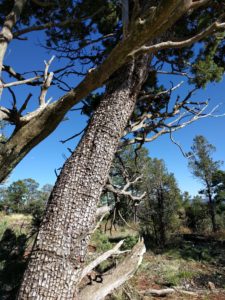 Bringing Educators Outdoors 
November 9 and 10, 2017
at the Sandia Mountain Natural History Center
Registration now available, please click here or scroll down to fill out secure form below and reserve your spot!
We are thrilled to announce that we will be making history this year by bringing our Statewide Environmental Literacy Summit out-of-doors at the Sandia Mountain Natural History Center! Our statewide planning committee is busy at work finalizing details, but here is a schedule at a glance:
Thursday, November 9
8:30-9:00 Registration and check-in
9:00-9:30 Opening Session- Transforming Scarcity to Abundance: Shifting from Self to Community by Eileen Everett, EEANM Executive Director
9:30-11:30 Diversity, Equity, and Inclusion Training by the Center for Diversity and the Environment Training (What are my identities? How do we value the outdoors and the environment differently? How can we talk about equity and inclusion?)
11:30-12:30 Picnic lunch overlooking the Sandias 
12:30-1:30 Diversity, Equity, and Inclusion Training by the Center for Diversity and the Environment Training (Exploring the roots of environmentalism and environmental justice)
1:30-1:45 Break
1:45-2:45 Exploring "Why is Diversity, Equity, and Inclusion Important to our EE Community?"
2:45-3:00 Intro to the Sandia Mountain Natural History Center and its 50-year History
3:00-4:00 Guided Hikes in the Sandia Mountains
4:30-6:30 EE Celebration for Friends and Family at Rio Bravo Brewing Company (1912 2nd Street NW, Albuquerque, NM 87102, no registration required) 
Awards Ceremony (Outstanding Service to Environmental Education Award, Dr. Richard W. Becker Award of Excellence in Environmental Education, Outstanding Environmental Educator, Outstanding Environmental Education Organization, Rising EE Star)
       Special Performance by the Zia Queens Crew (an all female breakdance crew)
Friday, November 10
8:30-9:00 Registration and check-in
9:00-10:00 EEANM Annual Meeting (What have we accomplished since last year's Environmental Literacy Summit?, Member discussion and vote on proposed bylaw change to Board Nominations)
10:00-10:30 Exploring "Who are we as an Environmental Education Community?" (What are our shared values?)
11:00-12:00 Breakout Sessions on Exploring Shared Values for Program Development (EEANM is working on a tool for improving program quality and we want your input)
12:00-1:00 Lunch and Informal Networking (there will be tables available for you to share your curricula and program information)
1:00-2:00  Mindfulness in Nature  by Mollie Parsons (Santa Fe Botanical Gardens)
2:00-2:15 What does Effective Collaboration Look Like: A Look into the Santa Fe Outdoor Education Collaborative by Mollie Parsons and Eileen Everett
2:15-3:00 Open Sessions (Evaluation and Assessment, Next Generation Science Standards, etc.)
3:00-3:30 Next Steps and Action Teams for 2018
3:30-4:00 Closing Session- Weaving Equity, Community, and Planning by Francisco Valenzuela of the U.S. Forest Service
Registration fees cover access to all sessions listed above, lunch, and refreshments throughout the day.
Please fill out the form below or click here to link to our secure form.
Stay tuned by becoming an EEANM member, subscribing to the EcoEd listserv, following us on Facebook.