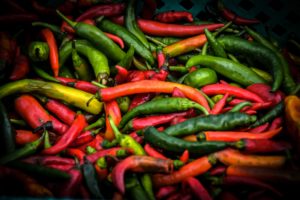 Have you been seeking a space for continued learning around equity and justice for individual and organizational change? If you answered yes, then our "Equity in EE" Learning Community may be for you!
In our continued efforts to explore authentic and meaningful transformation in the field of environmental education, we invite you to become part of our "Equity in EE Learning Community". During the "Building the Foundation: Exploring Diversity, Equity, and Inclusion" course offered in June 2018 by the Center for Diversity and the Environment, participants identified the need for a confidential space for courageous conversations around inclusiveness, equity and justice, racism, and power dynamics in supporting individual and organizational change.
Meeting quarterly, our learning community will establish working agreements among all participants and will use a peer consultation model. We recognize that discussing equity and justice issues can sometimes be challenging and uncomfortable, but can lead to great growth when explored within a supportive community. We also acknowledge that people are in different places in their own journeys within this space, and that this is a process of lifelong learning and growth.
When and Where:
For this gathering, we will be seeking your input for the November 9th New Mexico Proud: Exploring Equitable Education Outdoors Event
Thursday, October 3rd from 5:30-7:00 p.m.
Location: McDuffie Park aka Hidden Park
3708 Mackland Ave NE, Albuquerque, NM 87110
Note: Please feel free to bring along your dinner to enjoy as we enjoy sitting outside. Look for us at the northern end of the park.
Past Gatherings:
Wednesday, September 12, 2018 from 5-7 p.m. (Location Bachechi Open Space – we will be meeting outdoors and please use the parking lot on Alameda Blvd.)
Wednesday, December 5, 2018 "Why does social justice belong in our schools and organizations?" from 5-7 p.m. (Location: 2195 West Zia Road
Santa Fe, New Mexico 87505)
Wednesday, April 10, 2019 – "What could equitable EE look like and how do we get there" (Location: Green Jeans Farmery, 3600 Cutler Ave NE, Albuquerque, NM)
Tuesday, June 4, 2019 from 5-7 p.m. (Location TBD)
Light refreshments will be provided at each quarterly session. Sessions will follow the format below:
5:00-5:20 p.m. Orientation for new participants (clarification around working agreements and time for questions about what to expect)
5:20-5:30 p.m. Introduction to peer coaching process and working agreements
5:30-6:30 p.m. Small group discussions using peer coaching model
6:30-6:45 p.m. Whole group sharing of "Aha!" moments
6:45-7:00 p.m. Wrap-up and socializing