Meet our staff and board of directors.
Eileen Everett
Executive Director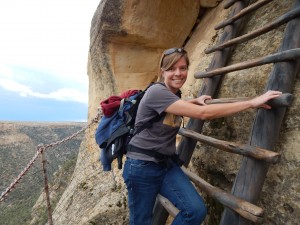 Eileen has a strong background in environmental education, having worked as a wildlife biologist for the U.S. Fish and Wildlife Service, as an environmental educator for Audubon New Mexico and the Santa Fe Watershed Association, running her consulting firm "Down to Earth Education", and as a climate change educator for the New Mexico Museum of Natural History and Science.
Eileen is an enthusiastic and supportive member of EEANM and has served on our Board of Directors in the past. She has strong nonprofit experience, having worked as an Educator, Education Director, and even Interim Executive Director. In the fall of 2016, Eileen became one of New Mexico's first Certified Environmental Educators. In her spare time, Eileen can be found hiking, cooking, and tending to her dog pack and goat herd. ✉ Email Eileen.
Shannon Whitney
Program Manager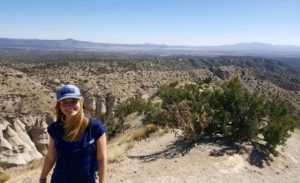 Shannon grew up camping, hiking, and biking with her family in the forests of the Pacific Northwest. After college, she fell in love with the natural beauty of New Mexico while living and working in the Four Corners region. Shannon brings to the role nearly a decade of experience teaching in both classroom and outdoor settings. She also has worked in a variety of nonprofit environmental organizations.
Shannon has a strong commitment to educational equity and is driven by the belief that all children deserve access to authentic, relevant, and fulfilling learning opportunities. She holds a Master of Public Administration and a Master of Education from the University of Washington, and is a licensed elementary educator in New Mexico and Washington. In her free time, Shannon enjoys reading, writing, playing viola, and exploring hiking trails with her husband and hound. ✉ Email Shannon.
Board of Directors
Our volunteer board sets the course for EEANM and connects us with our community. As advocates for environmental education, they do strategic planning, goal-setting and fundraising. Board members serve for two-year terms. If you are interested in learning more about the board, please contact us.
Colleen Langan-McRoberts
President
Albuquerque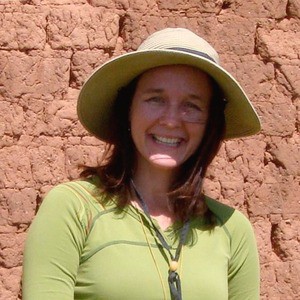 Colleen has been the Bernalillo County Open Space Coordinator since 2008. She created the Open Space Program, providing resource-based recreation and environmental education opportunities for the public at large. She serves as the President on the Board of Directors for the Alliance of Natural Resource Outreach and Service Programs, a not-for-profit organization that supports Master Naturalist programs throughout the country. She also manages the Bernalillo County Master Naturalist program, which has received state and national recognition.
Colleen received a Bachelor of Science from the Department of Education at the University of New Mexico (UNM) in 1999 and a Master's degree in Environmental Education through UNM's Master's International Program. She served as a U.S. Peace Corps Volunteer for three years in the Republic of Philippines. Next, Colleen worked as a research assistant for the World Wildlife Fund and then as the Growing Native Program Director at Potomac Conservancy in the Washington DC area. She finally returned to New Mexico to work for the community in her current capacity with Bernalillo County. ✉ Email Colleen.
Cindy Griesmeyer
Vice President
Albuquerque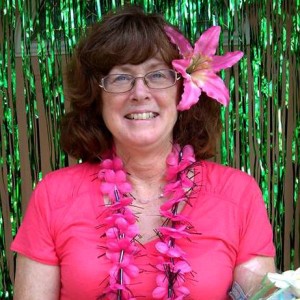 Cindy retired in July 2013 after teaching for 18 years. Her teaching degree was secondary education with a minor in science and a masters in Environmental Education. Her most recent classroom incorporated art and EE, as she taught EcoArt for 4th, 5th and 6th graders for the ABQ BioPark's summer program.
Cindy joined the EEANM Board in 2012 and has been a supportive member working with the officers, board members and members on promoting the organization. She is a Project Learning Tree workshop teacher trainer. Cindy is also a member of the Sierra Club and enjoys travel and outdoor adventures. ✉ Email Cindy.
Kelly Steinberg
Secretary
Albuquerque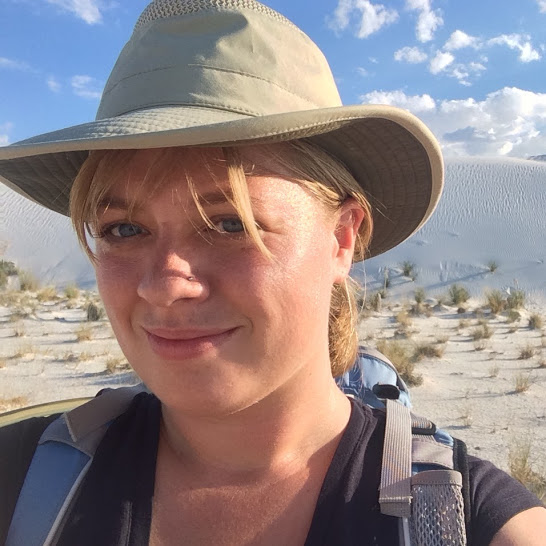 Kelly is an educator with the Bosque Ecosystem Montoring Program and has been involved with BEMP since 2012.
Growing up in Los Alamos, NM, Kelly spent a great deal of time hiking, skiing, playing cello, and volunteering at the nature center. In a great combination of her passions, Kelly has even been spotted playing her cello in the bosque!
She graduated from UNM with a degree in Conservation Biology and is currently a graduate student with the Department of Biology at UNM. ✉ Email Kelly.
Jamie Radenbaugh
Treasurer
Albuquerque/Fenton Ranch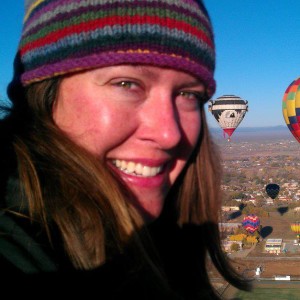 Jamie is the Director of Fenton Ranch, Manzano Day School's residential environmental education facility in the Jemez Mountains. Jamie an expert in youth environmental education, service learning, and wilderness therapy. She also worked as the Training Director at Rocky Mountain Youth Corps(RMYC) in Taos, New Mexico. At RMYC Jamie oversaw the training and professional development of over 100 AmeriCorps members and 20 staff annually, incorporating life skills curriculum and environmental education in a service-learning environment.
Prior to her work at RMYC, Jamie acted as National Conference Organizer for the Association for Experiential Education in Boulder, CO and New Student Coordinator at Eagle Rock School & Professional Development Center in Estes Park, CO. Jamie's background in wilderness therapy is rooted in seven years of leading at-risk and adjudicated youth on month-long backpacking trips throughout the country. Jamie holds a Bachelor's Degree in Community Studies from the University of California, Santa Cruz. ✉ Email Jamie.
Gwynneth Carla
Member-at-Large
Gallup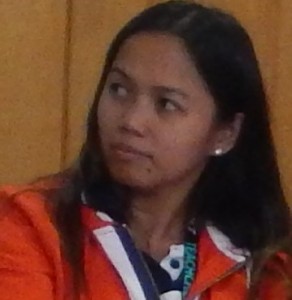 Gwynneth Carla is a leader in and out of the classroom. Currently, she is a High School Science Teacher (Chemistry and Physics) at Rio Grande High School. She has served as class sponsor, department head, data analysis team leader, and building leadership team member at Tohatchi HS, which is one of the Gallup-McKinley County Schools (GMCS) schools in the Navajo Reservation. She also worked, though briefly, as one of the GMCS district's technology support teachers and was appointed as the testing coordinator and one of the two technology coordinators for Middle College HS in Gallup.
Since 2012, she has become a Google Apps enthusiast. And she has been advocating for utilizing technology in various aspects of classroom teaching.
Gwynneth Carla holds a masters degree in Secondary Teaching (with TESOL Endorsement) and a bachelor's degree in Secondary Education (Major in Natural Science). Embracing the core values of innovation and growth, Gwynneth has become passionate about integrating the 4 C's (Communication, Collaboration, Critical Thinking, and Creativity) for the 21st Century with a S.T.E.M.-based instruction for teaching science content. Her passion eventually led to her involvement and participation in the University of New Mexico's Research Experience for Teachers (RET) for two consecutive summers of 2013 and 2014. The RET program gave Gwynneth the opportunity to work directly with a scientist and some student researchers at Sandia Lab. On November 10-11, 2014, she felt honored to represent the state of New Mexico at the American Vacuum Society (AVS) Science Educators Workshop in Baltimore, Maryland. ✉ Email Gwynneth.
Rick Cole
Member-at-Large
Peralta

Rick Cole is a native New Mexican who grew up on Bosque Honey Farm in Val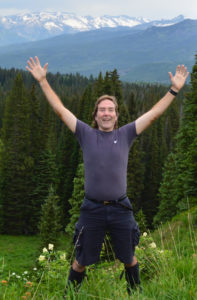 encia County where he graduated from Los Lunas High School before earning a BS in Telecommunications from Oral Roberts University and a Masters in Science Teaching from New Mexico Tech. As co-owner of the 5,000-hive honey farm, Rick collaborated with many government agencies and a host of ranchers and farmers in establishing cooperative protocol for the many facets of honey production. And as an entrepreneur operating in nature for more than five decades, he is continually learning aspects of botany, entomology, microbiology and geology in harmonizing honey production with adjacent agricultural practices and the rhythms of nature.
As a three-year journalist for the Tulsa Daily World, Rick learned to craft words in telling the story of diverse individuals, especially high school students, who were his primary subject during the school year. This stimulating interaction with youth and learning prompted Rick to obtain additional education and licensure so that he could become a teacher.
Thus, began a 21-year career with Los Lunas Schools teaching various components of science, language arts and the media, including certification in Advanced Placement Environmental Science and Biology. He also coordinated the school science fair, newspaper, TV station and sports promotion during his tenure, earning district teacher of the year honors in 2003.
Since retirement from teaching in 2014, Rick has worked for NM MESA to create and manage STEM education events, which allows him the opportunity to network with numerous professionals in many disciplines, including environmental science.
He is also the husband of Theresa, father of four children, grandfather of five and delights in learning, running, cycling, hiking, hunting, fishing and skiing. ✉ Email Rick.
Molly Madden
Member-at-Large
Los Lunas


Molly is the Education Coordinator for Friends of the Whitfield (Whitfield Wildlife Conservation Area). She is a retired elementary teacher, who was honored as the 2005 K-12 Teacher of the Year Award by the North American Association of Environmental Education. As a teacher of Kindergarten, 1st, 2nd, 3rd, and 5th grade students, Molly integrated all areas of curriculum around the local bosque and its role in the community. She also sponsored the school's Environmental Club for 15 years.
Molly has served in a variety of roles including environmental educator, facilitator for professional development, grant writer, presenter for community groups, volunteer/coordinator with several NGOs and public agencies, recruiter and trainer of volunteers. Molly developed and implemented environmental education programs for Belen and Los Lunas schools at Whitfield Wildlife Conservation Area, managing and scheduling programs and budget, including writing grants. Molly planned, implemented, and evaluated the Dusty Roadrunner Reduce, Reuse, Recycle program in rural NM elementary schools. She has facilitated workshops for Project Wild, Project Wet, Project Learning Tree, and Leopold Education Project. She served as a mentor for teachers for the Bosque Ecosystem Monitoring program. Molly co-led the UNM Math and Science Teachers Academy for four summers and has taught environmental education classes. As a curator, Molly developed education programs for the public and the local schools, including tours of museum and trunk exhibits. Molly received her Bachelor's degree in Anthropology and two Master's in Elementary Education focused on environmental education and reading. ✉ Email Molly.
Ryan Pemberton
Member-at-Large
Las Cruces

Ryan graduated from the University of Georgia in 2012 with a dual degree in Wildlife Biology and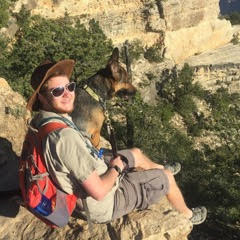 Forest Management, then again in 2014 with a Masters of Natural Resources in Environmental Education.  While in Georgia, he worked with several elementary schools to make Environmental Education more accessible to teachers and more teacher friendly to encourage a greater use of tools such as Project WET and WILD in classrooms.  Ryan also delivered quality EE programs to K-8th students as an Environmental Education Specialist at a local nature center, and worked with high school students as junior naturalists to develop their public speaking skills and conservation spirit.  Since moving to New Mexico and working for the Asombro Institute, he has been an integral part of developing several K-12 programs that focus on connecting what students learn in the classroom to the Chihuahuan Desert that surrounds them, and spreading the message of environmental education to students all over southern New Mexico. ✉ Email Ryan.